Greeting from Head of Undergraduate Program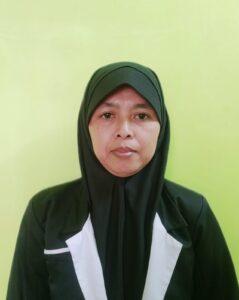 Assalamu'alaikum Wr. Wb.
Welcome to the website of The Informatics Program FTI Usakti.
Department of Informatics Engineering, Trisakti University was established in 1996 as an answer to the business and industry needs for information technology-based support and solutions in Indonesia. At the beginning of its establishment, this department consisted of only 1 study program, namely informatics engineering study program, which in 2000 successfully achieved B accreditation from BAN – PT.
The curriculum of the study program has followed the Indonesian National Qualification Framework (KKNI). The teaching staff of informatics study program are doctoral or master graduates according to study programs from various reputable universities at home and abroad,
This study program prepares graduates as experts who are reliable in building computer systems, both related to business and industrial applications / solutions and related to their supporters, such as system security and user interface display. Along with the latest developments in the utilization of big data for business activities, the study program emphasizes intelligent data analytics. Alumni of Informatics Trisakti University are spread throughout Indonesia and also some work abroad, either in companies or industries and government agencies and educational institutions.
The learning process was held in following the quality standards of National Higher Education Standard No. 44 of 2015 with quality assurance conducted internally by the Faculty Quality Assurance Agency and the University Quality Assurance Agency and externally by the Higher Education Accreditation Board (BAN-PT). Likewise, the implementation of research and community service which is part of the tridharma of universities that must be implemented by the entire academic community. The implementation of research and community service conducted by the academic community of FTI-Usakti also follows SNPT 2015.
In order to achieve its vision, FTI-Usakti Informatics program has carried out cooperation with various parties, both domestically and abroad, educational institutions, government agencies, the business world and industry. Some of the cooperation programs owned by FTI-Usakti are as follows: Institute for Informational Industry Taiwan, Google Development Program, Oracle Academy,Directorate of Electronics and Telematics Industry of the Ministry of Industry, and so on.
Sivitas akademika informatics program FTI Usakti actively collaborates in carrying out tridharma higher education tasks, especially in research activities in various fields of data and information engineering and disseminates the results to the community through community service programs in several built areas, both in Jakarta, Tangerang and Bekasi and Pandeglang.
Finally, we on behalf of all teaching staff and employees of FTI Usakti Informatics program thank you to Mr/ Mrs / Brother who has visited our website. Hopefully this visit will benefit you.
Wassalamualaikum wr. Wb.
Head of Undergraduate Program,
Dr. Binti Solihah, S.T., M.Kom